If I was to be asked what my favourite sweet thing to bake was, the answer would immediately be cakes. I LOVE cakes. If I was asked the same question for savoury the answer would be equally as fast: pies. Yes, I like all the healthy things. That is precisely the reason why I started jumping about in my chair when I got the chance to review Men's Pie Manual by Andrew Webb.
Normally I don't go in for the whole stereotyping thing. Sure, as a joke when one of my friends has been wound up by some bloke and needs a supportive 'Men!' but really I'm all for equality. For this book though, it works perfectly and yet I still didn't feel excluded. A bit like a Yorkie bar maybe (which I realllly like). Here's what I thought of the Pie Manual.
What I liked best:
The styling and layout - The book is published by Haynes, the people who make manuals for just about every car model going. Although I've never had a car my dad has always bought their books so it is instantly recognisable. The layout is clear, the instructions simple and some of the photos are wonderfully homely and beautiful.
The fun - It's quite a chatty book, plus, by saying men need an instruction manual to bake pies, you know nothing inside the cover is going to take itself seriously. Plus, for those who really do need a manual to teach them how to bake pies, it really is informative so they can soon be wowing family, partners and friends in the kitchen.
The recipes -

Each recipe comes with a little bit of history and

there is a good variety of recipes including meaty ones and vegetarian ones. Sweet pies are of course featured and there are sections for the basic types of pastry as well as pie accompaniments, as well as a chapter for 'things that are almost pies'. It is nice to see some traditional English pie recipes especially some harking back year . The World War Two classic recipe named after the head of the Ministry of Food, Lord Woolton pie is on my baking radar. I'll give you the recipe for another pie which really intrigued me (see photo) a bit later.
There was very little which I thought could be improved so I had to be really picky. It seems strange to give instructions on how to make different types of pastry but then list shop bought in many of the recipes. Also, I'd like to have seen more potato topped pies. A potato topping can give equally delicious but quicker results if you are pushed for time. Finally, and this is just a difference of opinion with the author, tomato ketchup is NOT just for children and it deserves to go on every pie in the book. End of. If he can say it shouldn't go anywhere near a pie because it is his book, British Pie Awards judge or not, then I can say otherwise because it is my review!
I struggled to pick a recipe to make from the Pie Manual but eventually settled on a gnocchi topped pie because I think it exemplifies to resourcefulness that pies are. The author says use any pie filling you want to top with potato so it is the perfect way to use up leftovers and save yourself a bit of money. I recently made this slow cooker apple pie chilli which is AMAZING and I wanted to have another portion of it. Hence why I ran out to buy some gnocchi (no time for making my own!), whacked it on top of the chilli in a cute dish and scattered over some cheese. A quick flash under the grill or bake it from cold and that's it. Comfort food heaven of a warming, spicy and savoury fruity chilli base hidden under a crown of lovely golden cheesy potato dumplings. Would I recommend buying the book? Absolutely. And what a stroke of luck, Christmas is on it's way soon.......
The Men's Pie Manual is out on 2nd October 2014 from www.haynes.co.uk priced £21.99.
Individual Gnocchi Topped Pie
A wonderfully comforting pie which will provide comfort and sustenance through the autun and winter months. Choose whatever filling you wish, cover with gnocchi an load up with your favourite cheese.
Ingredients
Approx 200g

leftover pie filling or enough for your chosen pie dish

125g

gnocchi

1 tsp

butter

A small handful

grated cheese of your choice
Instructions
1. Reheat your pie filling in the microwave until piping hot.
2. Meanwhile, boil the gnocchi for a few mins until they float to the top of the pan. Alternatively cover with boiling water in a large bowl and microwave for a few mins until they stary to float.
3. Drain the gnocchi and toss with the butter so it melts. Place the pie filling in your pie dish. Cover the top with the buttery gnocchi either neatly by placing each one carefully or roughly. Cover with the grated cheese.
4. Place under a hot grill until bubbling and golden or in a preheated oven at approximately 200 C/180 C for about 20 mins. Serve immediately. (With ketchup!)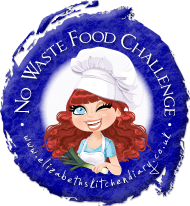 Disclaimer: I was sent a copy of Men's Pie Manual to review and my musings were not required to be positive. All images are my own.