I shouldn't be writing this post. I promised myself a while ago that I wasn't going to write any more posts where I'm not at least a little bit happy with the pictures at the time because I want to improve my photography skills. I accept that when I look back on some of those posts I am no longer at least a little bit happy with the pictures but that is what happens when you go through a learning curve. Also, I admitted with these fritters that with savoury recipes I'm more interested ineating my meal thantaking pictures of it. I'm making an exception for this recipe though despite the super quick phone pictures because I surprised myself at how delicious it was. And so incredibly easy.
I threw it together on the last evening I spent in Huddersfield at the end of my placement before coming home for six weeks in the interim prior to final year starting. I was waiting for a call to say whether my dad would be picking me up that evening or the following morning and I had used most of my fresh food from the fridge so it was have something from the freezer or make something from the last little bits I had floating about.
It was once of the instances where it was simply meant to me. I had some frozen pumpkin leftover still from these muffins, some frozen wine leftover from these butterfly cakes, tomatoes that were a bargain in Lidl and some herbs. I kept fancying pasta and wanted to know if it would work to bung it all in a saucepan and simmer for ten minutes. Oh it worked all right. I had to stop myself from eating the second portion that was destined for the autumns lot of freezer meals.
Comforting nourishment in a veg packed sauce made rich by the addition of wine, a touch of cream cheese and starchy pasta. Nothing fancy but completely edifying - ideal for those autumn or let's face it, certain British summer, evenings where cosiness is demanded of the meal in front of you. This easily adapted wonder satisfies and if you want a bigger portion with more of your favourite leftovers in then nobody is going to argue.
One Pot Rich Pumpkin and Tomato Spaghetti
One pot pasta made using autumn pumpkin, bright tomatoes, rich white wine and your favourite herbs. Add in any other ingredients you want to use up and adjust the quantities to satisfy any level of hunger.
Ingredients
100g

pumpkin puree

2

plum tomatoes, roughly chopped

150 ml

white wine

Your choice of herbs, chopped if fresh

A squeeze of

garlic puree

A squeeze of

tomato puree

Chilli powder, to taste

50g

Spaghetti

1 tbsp

cream cheese (or cream or creme fraiche)
Instructions
1. Place all of the ingredients, excpet the cream cheese, in a roomy saucepan and add enough water to make sure the spaghetti is well covered.
2. Bring to the boil and reduce to a simmer, pressing down the spaghetti as it softens. Simmer for 10 mins, stirring frequently so the pasta doesn't stick to the bottom of the pan, until the sauce is to your desired ocnsistency and the pasta is cooked.
3. Stir through the cream cheese (or cream/creme fraiche) and serve immediately. Top with extra cheese if you wish.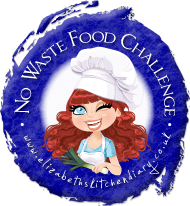 Elizabeth is in charge of Credit Crunch Munch this month, the creation of Helen from Fuss Free Flavours and Camilla from Fab Food 4 All. By using up odds and ends, this was really cheap to make.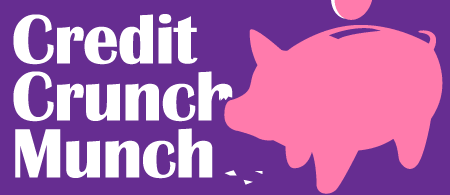 I'm hoping my first entry into Pasta Please, currently hosted by Nayna from Simply Food on behalf of Jacqueline from Tinned Tomatoes, will be accepted because the required ingredients of peppers is only very small in the addition of chilli powder. The chilli does give it a bit more kick though!
*UPDATE 30/11/14*
I was contacted on behalf of the lovely people at Tuscany Now asking if I would like to enter a recipe into their competition. As this dish was initially inspired by a Spaghetti Amatriciana dish I had recently made, I'm going to enter it into the #TuscanyNowCookOff competition. It has of course gone through a few changes being a one pot meal and using pumpkin but the Italian roots are still there! Plus, using pumpkin makes it perfect for this time of year too.