It's 9am on a Saturday morning and so far I've already had breakfast, done the usual morning things, spent an hour on Pinterest, read this pretty useful inforgraphic, edited the photos for this post, completed an online survey and drank two cups of tea. I'll shortly be moving onto a hot chocolate made with Thorntons Hot Chocolate Bombs while I finish telling you all about this super delicious chocolate chunk courgette cake recipe. I need the chocolate fuel to do the recipe justice because despite a really good evening out last night with friends I was wide awake at half six this morning. That isn't right for any day of the week let alone a Saturday.
This is my second courgette recipe in a row after these Cheddar and Spring Onion Courgette Fritters. There is the slight possibility that I will become one of those bloggers whose summer posts consist of 75% courgette recipes while trying to get rid of homegrown stock or bargain produce they've found in the supermarket but I won't be too sorry for it because there are so many gorgeous things to be made from them.
Months ago I begged my mum to grow some courgette plants for me this summer and finally she relented. A few weeks ago I had the honour of starting the harvest and since then I've been
given
almost daily updates on how the others are coming along causing me to get excited each time over what recipe I'm going to try next.
Admittedly this cake wasn't made using Mum's homegrown courgettes because they weren't ready just then but it is the first recipe I've tried using the fruit. A savoury fruit yes but defintiely a fruit - it's from the same family of plants as the honeydew melon which I've been working with all year on placement to characterise the pectin extracts from. Trust me, that awkward, pain-in-the-rear-end fruit has caused me enough problems this year for me to know. Placement might finish next week but the melon fluff story won't be over until I've done my presentation in September.
Anyways, moving on from that slight rant there, I am officially a convert to courgette baked goods. Normally when I'm trying out an idea I'll gather lots of recipes together then choose pieces from each to create my own but this time I was going to try my hardest to stick to a previously tested recipe. I had high hopes for the potential of courgettes in my baking. I didn't want to screw it up.
Thankfully I made a good choice in this recipe which came via here.
It's definitely a keeper. One of those really easy, quick to mix and get in the oven cakes. Seriously, the hardest and longest part is grating the courgettes. And not eating the chocolate chunks. If you can resist however you will be rewarded with a delight of a cake. An acute chocolate lake of a loaf oozing with moisture and hiding underground pockets of dark chocolate lava only hinted at by the rugged hunks of chocolate scattered on top. The courgettes lend themselves to the character of the cake, one which can be enjoyed by all.
I swear my only adaptation was to convert and round off the measurements to metric instead of cups. Aaaaaand to use coffee granules instead of espresso powder. But that was necessary because we don't have espresso powder because we don't drink it. I don't even drink coffee - bleurgh. Now, I really ought to go and get some work done. Though I might just put the kettle on first.
Double Chocolate Chunk Courgette Loaf Cake
Full of chocolate flavour and pockets of molten chocolate chunks this loaf cake gets it's moisture content from the grated courgettes folded into the mixture.
Ingredients
2

large eggs

80 ml

honey

120 ml

oil, sunflower or olive

100g

soft dark brown sugar

2 tsp

vanilla extract

0.5 tsp

bicarbonate of soda

0.5 tsp

baking powder

1 heaped tsp

instant coffee granules, ground

45g

cocoa powder

210g

plain flour

2

smallish courgettes, grated

200g

dark chocolate, chopped, in two portions
Instructions
1. Set the oven to 170 C/150 C fan and line a 2lb loaf tin or one slightly larger if you've got such.
2. Whisk togeether the eggs, honey, oil, sygar and vanilla.
3. Sift and mix in the bicarbonate of soda, baking powder, coffee, cocoa and flour until just combined. Fold in the courgettes and one portion of chocolate chunks.
4. Pour into the tin, level off, scatter over the remaining chocolate and bake in the preheated oven for 1 to 1 hour 15 mins, lowering the temperature as necesary to prevent burning. Once a cake tester inserted into the centre comes out clean, cool on a wire rack for 15 mins then turn out of the tin and cool completely.
As usual I'm sharing this bake with a few link ups. Lucy from Supergold Bakes hosts CookBlogShare for all culinary creations.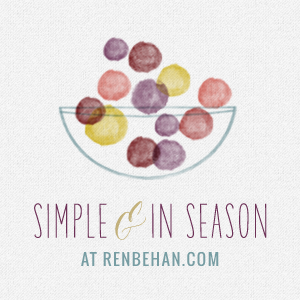 Shaheen from Allotment 2 Kitchen hosts the Eat Your Greens challenge and of course courgettes are green before being enshrouded in chocolate cake mix.