This last month I have had the fun of hosting not one but two baking challenges, the second being as a guest host for Janine's Baking With Spirit, originally seen over at Cake of the Week.
I always feel like it's an honour to host another bloggers challenge, temporarily take over their own creation, but it has been a brilliant experience and one which I urge you to join in with if you have a blog yourself. Janine would still love to hear from anyone who would like to host in the future so pop on over to her blog to let her know or send her a tweet @CakeOfTheWeek. For now, let's have a look at the 'alcohol for parties' themed entries.
I got in there first this month with my idea for Strawberry Daiquiri Traybake. I'd had the cocktail inspired idea for a while and the result turned out to be an incredibly addictive sponge flavoured with strawberry puree, soaked in vodka, topped with more strawberries and finished with a lime infused layer.
Janine herself entered this Summer Punch Jelly Cheesecake. Flavoured with pineapple, coconut, orange and Malibu, Janine turned a self invented drink into a baseless cheesecake which is perfect served in ramekins or even shot glasses. Such an ideal summer pudding, not too heavy, doesn't require an oven but is still creamy and delicious.
Choclette from Chocolate Log Blog also entered something which doesn't require an oven because it is a refreshing drink! Her Pomegranate Choctail swirls dark chocolate liquor with a deep red pomegranate and gin drink. The finishing square of chocolate on the side is of course necessary for all chocolate lovers who might prefer to make a batch of this rather than just a couple of servings.
Kerene from The Dream Baker discovered this month just how easy Tiramisu is to make after wanting to use her successful lady fingers in another recipe. After a lot of research Kerence created something which made her incredibly pleased - layers of crea, mascarpone, coffee and the all important ladyfingers - the wait for it to chill was worth it.
Last months host, Craig from The Usual Saucepans has made use of a classic summer drink with this Pimm's Raspberry Cake
after being inspired by some local raspberries and a desire to eat cake soon. The mixture can hold extra Pimms too if you get a big liberal when adding it which Craig quickly admits to!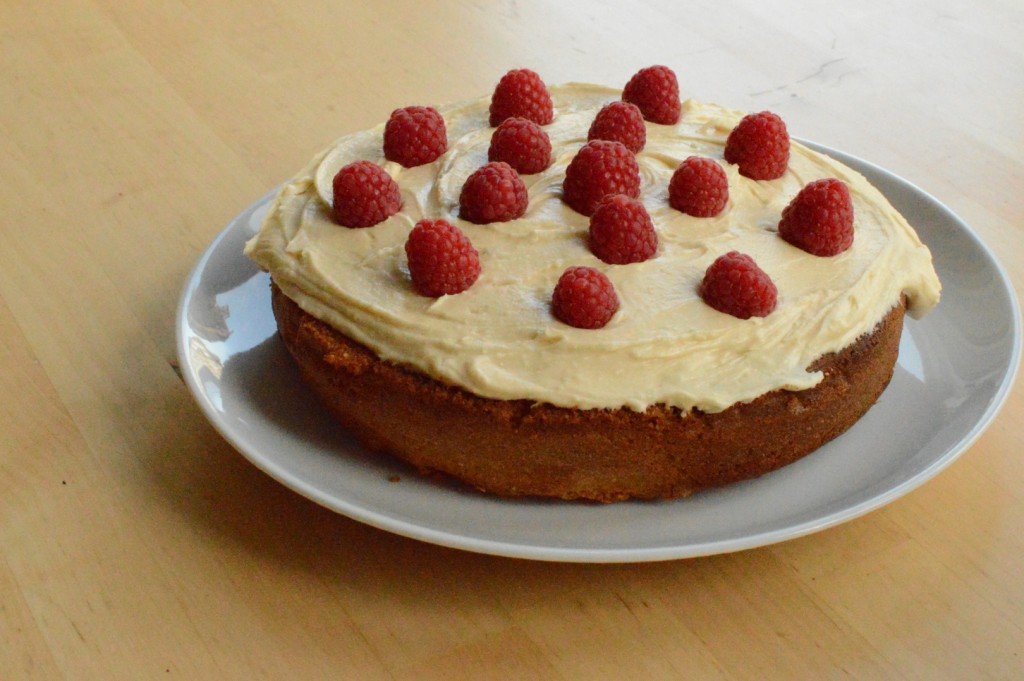 That's it from me this month. I hope you've enjoyed a read of the recipes because I certainly wouldn't mind seeing any of them served at a gathering I attended. Janine is back in control for August so make sure you bookmark Cake of the Week so you don't miss out on the next theme!